Thanks so much for stopping by. You can check out the links above to find out more about me or my first book, Body Image Breakthrough: Learning to See Your Body and Your Beauty in a Whole New Light. I also just added some info about my second book, A Princess Story: The Real-Life Fairy Tale Found in the Gospel of Jesus Christ. They're both available online through Deseret Book, Barnes & Noble, Amazon, or booksandthings.com. And you can always follow Jaci Wightman Author on Facebook or even Jaci Wightman on Pinterest if you'd like. I'll try to pin and post all the latest info or interviews. Thanks again for your support…it really means a lot to me!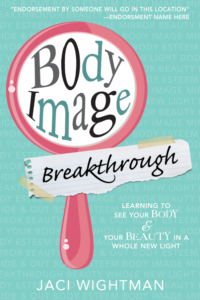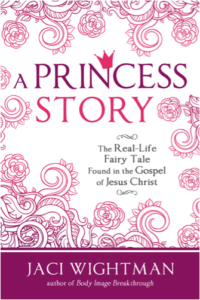 JUST FOR FUN:
If you'd like to read any of the reviews from the PRINCESS STORY BLOG TOUR, click here for the main blog tour page which has all the links to the different blogs that participated. (A huge thank you to all the bloggers who took the time to read the book and offer their thoughts!)
Some articles I've written for LDSLiving and LDSDaily can be found here, here, and here.
 Here is a short 2 1/2 minute interview with Salt Lake City's ABC4 anchor Nadia Crow. Nadia was an absolute delight to work with. Such a fun way to spend an afternoon!
Or you can go here to see my Latter Day Profiles interview that originally aired on BYUTV on November 30, 2014. I loved talking to Brian – a half hour has never gone so fast.
Finally, click here to check out my podcast on the Good Word Radio program. My thanks to Nick. He made the whole thing feel really easy.